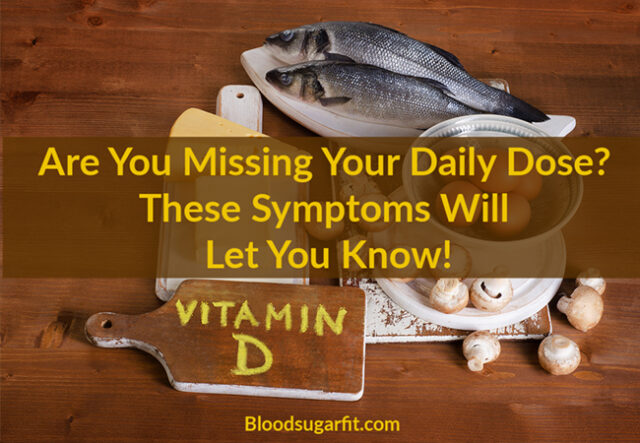 I remember the first time I heard about vitamin D and the scary disease rickets. I was in elementary school, and I think we were studying Christopher Columbus and the early American settlers.
Either my teacher or one of the students talked about vitamin D and a disease with a very childish name to it.
Rickets.
When I was younger, it almost sounded like a boy's name. And so I never forgot it, because it felt so…personal. I also never forgot to drink my milk. Everyday.
Just so we're clear before I get too far into this article, having enough vitamin D is not going to work like a magical cure for you if you're already having health conditions related to a lack of it.
Things like heart problems, or autoimmune disorders like alopecia don't go away overnight.
If your body has begun to show the symptoms not having enough vitamin D in your diet, it's going to take time to get yourself looking and feeling great again.
So, if you are worried that you are lacking enough vitamin D on a daily basis, check your body against what I'm about to share with you, and be sure to get a doctor's advice so you don't accidentally make matters worse.
Why is Vitamin D So Important?
Like magnesium, vitamin D is really important for our health and well-being. It's very hard to get all the vitamin D you need from your food, and your body doesn't make it naturally…so you have to be intentional about your vitamin D intake.
People with more melanin in their skin make less of the vitamin, so people of African, Hispanic, Asian etc. descent will struggle more.
If you look at some of the problems that come as a result of not having enough vitamin D in your diet, you can kind of figure out what it does for your body.
A deficiency in this nutrient has been linked to all kinds of serious health conditions like heart disease, autoimmune disease, diabetes, high blood pressure, and bone and joint problems.
Children need Vitamin D so their muscles and bones grow and develop the way they're supposed to.
In the past, children who didn't have enough vitamin D in their diet developed rickets.
Now, we don't see manifestations of the disease like we used to in years past, but the health conditions are usually still there.
At the very least take a look at this list..and if it's warranted, ask your doctor if there's anything to be concerned about.
According to a study done in Scientific American, at least 40% of Americans still don't get enough vitamin D.
On top of that, around a billion people internationally suffer from vitamin D deficiency. this is according to a study in the Oxford Journals on Age and Aging.
Here Are The Main Signs Your Body Doesn't Have Enough Vitamin D…
Your muscles and joints are regularly weak. This is actually one of the earliest signs, and though it's very obvious, it's also one of the easiest ones to ignore because the weakness comes and goes – at least in the beginning.

You might assume it's just a regular part of working out, or it's something normal that your joints and muscles are experiencing. You may even just assume it's a part of getting older.

When it comes to vitamin D, all of these assumptions would be wrong. In fact, what usually happens when you don't have enough vitamin D is the weakness gets worse over time. So don't ignore it! Get your blood checked, and ask your doctor if your vitamin D happens to be low.


You have chronic pain. Now, this one can be a little more difficult to figure out, because the pain can be anywhere. It doesn't matter if it's a bad back, a migraine, or sore muscles in your neck.

Pain is considered chronic if it has lasted more than 3 months. if there is any pain in your body that has lasted 12 weeks or longer, it is possible you have a vitamin D deficiency.


You never feel well rested, even when you slept a full 8 hours. I mentioned magnesium earlier, because it's the master mineral, and it helps make sure your other chemical pathways work in your body. Magnesium makes sure you feel energized during the day. So does vitamin D… and if you don't have enough of it, you're going to feel exhausted no matter how much sleep you had during the night.

Normal levels of vitamin D in your blood are between 20-50 nanograms per milliliter. 20-50 ng/mL. If your levels are below 20 nanograms, there's no question you are deficient in vitamin D.


You get depressed easily. People who don't go out in the sunlight a lot tend to experience higher levels of depression and people who get regular sun exposure. You often see this in populations that live in the North.

The further north you go, the more depression you see. Sunlight is associated with happiness. So it makes sense that a lack of sunlight would be associated with sadness and depression.

There are two very quick cures for this. Either go outside into the sunlight for at least 30 minutes, or stay inside and get in front of a window where you can be in front of the Sun.

This will raise your natural levels of Serotonin, and you should notice your mood improving after doing this for a few days.

And just in case you don't think this is a serious thing, in Alaska, there are alerts for low-sunshine days.

The Alaskan government understands that a vitamin D deficiency can directly lead to suicide.

They track suicides in the colder months and even encourage residents to buy light boxes for the winter.

These wearable boxes increase vitamin D levels in their bodies.


Your wounds take a long time to heal. Your body needs vitamin D in order to heal wounds quickly. If you notice that you bruise easily, or when you do get a cut or other wound it takes forever to heal, there's a strong probability you've got a vitamin D deficiency.


You have high blood pressure. Stress and depression open anyone in a bad mood. And if you keep a bad mood long enough, it's definitely going to raise your blood pressure.

This symptom of high blood pressure is usually not a standalone symptom. It comes in conjunction with and because of other symptoms like depression, anxiety, crankiness, etc.

This symptom is a little different than the other ones, because if you've been experiencing it for a while, you will notice that you can't just fix it by putting vitamin D back into your diet.

After you had high blood pressure for a while, it has to be treated by a doctor with prescription medication. There's no way around this. So watch your blood pressure!


You catch colds easily or can't get rid of them easily. This symptom is often easiest to spot. People who don't have enough Vitamin D in their diet are always at risk of having respiratory problems like cough and colds.

This one is easy to spot because the common cold last anywhere from seven to 10 days. People with vitamin D deficiency will have colds for a month or three, and it often turns into bronchitis or pneumonia.

When people start to supplement, they noticed their colds begin to go away, and their lungs clear up in a week to 10 days. And finally…this last symptom is a biggie. But it gets people paying attention like nothing else.


Your hair is falling out. Now, this one is a big one, but it is not one that people ever miss.

Let me tell you a quick story about one of my clients. Her mother was having a lot of pain in her back and hip. After vacation last year, her mother's pain level went through the roof, and her hair started falling out.

We all thought the hairloss was as a result of the pain – and it was. But the pain was as a result of Vitamin D deficiency.

Yep. Eventually, we discovered that her nerves and muscles were all confused because she didn't have enough vitamin D in her diet. They were inflamed, hurting, and causing problems throughout her body.

And worst of all…it made her hair start falling out in clumps.

It took the better part of a year and back surgery to fix all the problems caused by her vitamin D deficiency. And her hair is just now starting to grow back – a year later!

Just imagine how much stress she felt every day when she sat up and looked at all the hair on her pillow,

She was terrified to wash her hair in the bath because her drain was full of shed hair.

It was absolutely miserable…and if you have been experiencing any of these symptoms (or even all of them at the same time!), you know how she felt.
These are all the symptoms you might experience if you have a vitamin D deficiency, but they are the biggest symptoms, and they are the ones you'll remember when you're at the doctor.
Final Thoughts And Next Steps If Your Body Lacks Enough Vitamin D
I'm really not sure why the medical industry thought it was a good idea to stop labeling vitamin D deficiency as rickets. It seems like rickets is still out here, going strong, messing up people's lives every day.
It would be great if we still had a name to call it since we have a name for everything else…
…but the most important thing is for you to know what happens to your body when you don't have enough vitamin D.
For many people, all they have to do spend more time outdoors, turn on the light box a little more, or supplement.
But for others, like my client's mother, it takes a little more time and medical intervention to overcome the effects of a vitamin D deficiency.
Additionally, they might not be able to get outside or maneuver themselves in front of a window where they can get more sunlight.
Make sure you add in more vitamin D rich foods, and talk to your doctor to get a good game plan in place that will ensure you won't become deficient in vitamin D again.
Have you ever been diagnosed with Vitamin D deficiency? What were your symptoms, and how did you treat it? Did I miss anything?